You're One Teleprompter Away from Becoming a Popular Vlogger
With short-form video and TikTok being all the rage, more and more bloggers choose to start their own video vlogs and live streaming channels. Struggling to read script while looking naturally in front of camera, they come across a handy gadget — teleprompter, which reflects text from a tablet onto a one-way mirrored glass screen placed in front of your camera to allow for script reading when recording videos.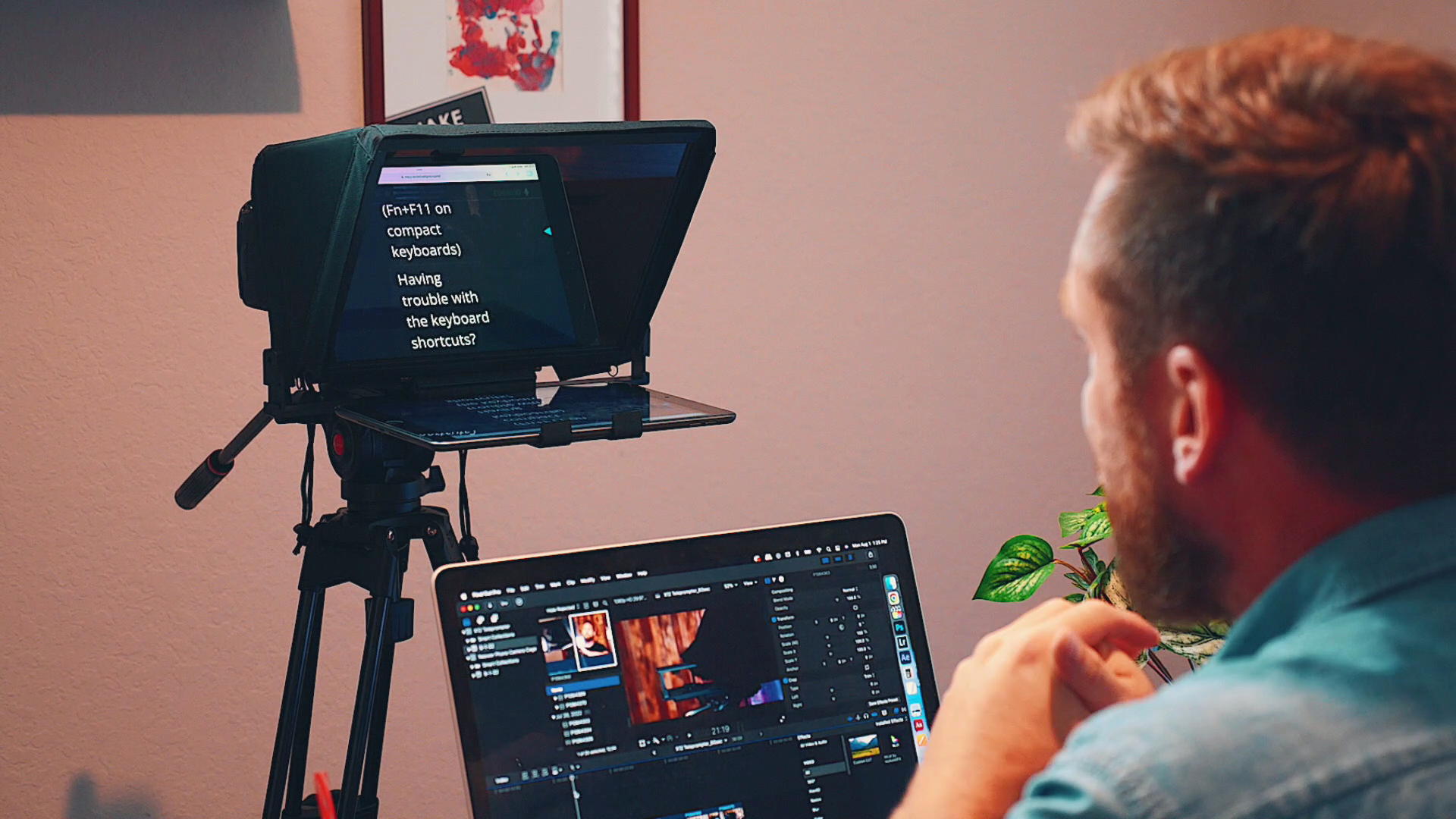 Working with a NEEWER X12 teleprompter

What is a teleprompter for
Teleprompter is a kind of text display tool to prompt acting lines, words, lyrics, etc. The invention of teleprompter almost replaced the use of cue card and other prompting tools for video recording.
The earliest teleprompter device originated from stage plays where staff off-stage wrote lines on cards to give a prompt to actors on stage.
Later, teleprompters gradually caught on among news anchors, singers, and people who often needed visual prompts, making it an essential gadget for video shooting. Currently, the fast rise of social media and short-form video platforms offers individual users easy assess to video sharing and live streaming. A teleprompter can make a real difference for vloggers at beginner's level to make their video content more engaging.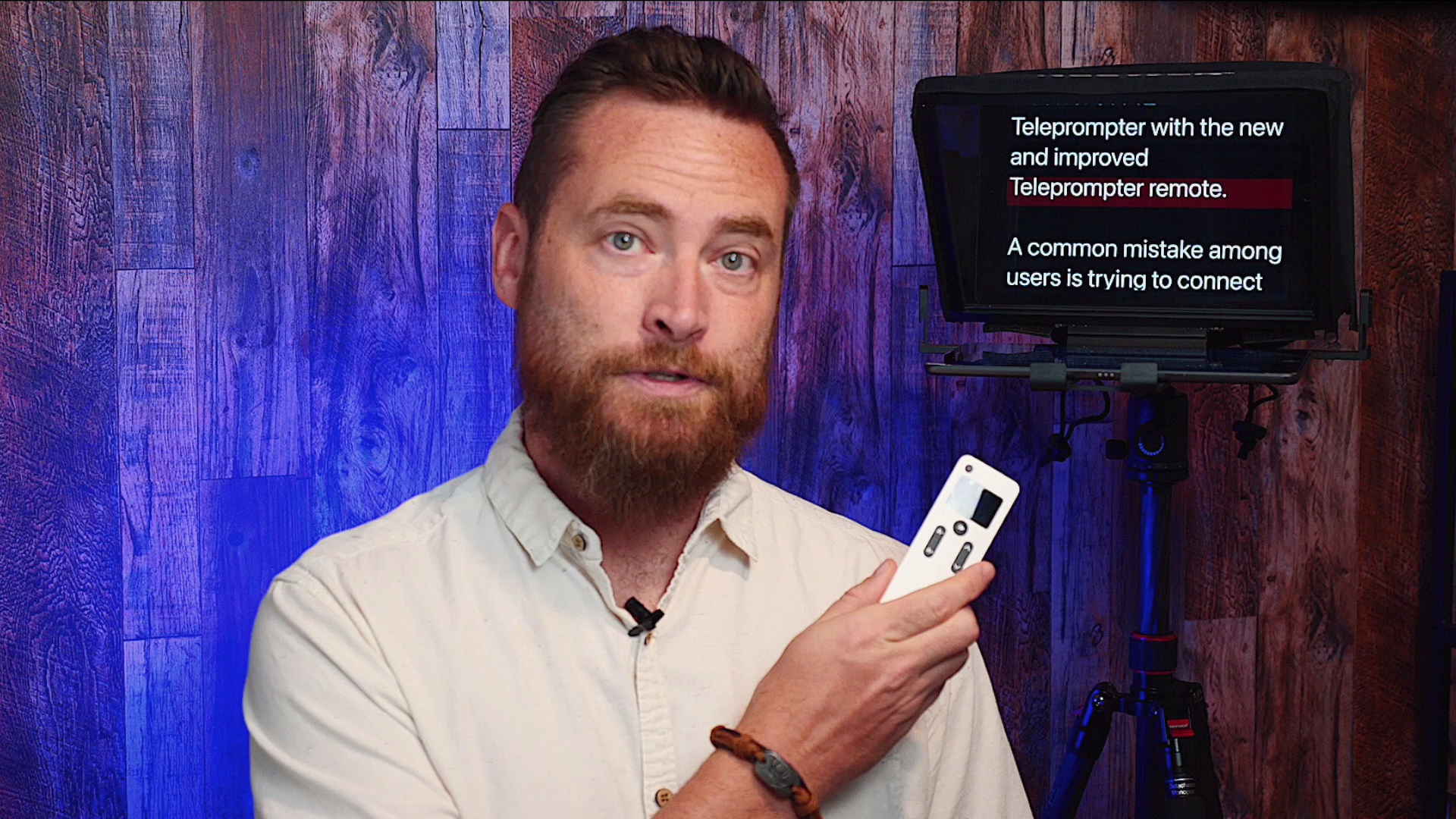 NEEWER teleprompter and remote control
What to look for when buying a teleprompter
Teleprompter contains a tray to hold a tablet or other device with bright display to present texts, and a special coated glass positioned at a 45°angle in front of your camera to reflect the texts from the display so that speakers can clearly read script and look natural facing the camera, with speaker's eyeline, teleprompter, and camera on the same level.
There are many kinds of teleprompters available on the market, big or small, for you to choose. When shopping for a teleprompter, you can compare their performances from the following aspects:
Great clarity and light transparency
The display clarity of a teleprompter largely depends on its coated glass, which is made by applying one layer or multiple layers of metal, alloy, or metal oxide film coating on the surface of glass to transform ordinary glass into one-way mirror glass. When reflecting texts on the coated one-way mirror glass placed in front of camera, the texts won't be seen from the camera lens. The greater the display clarity, the easier it is to read the texts.
NEEWER teleprompters adopt premium beam splitter glass and innovative coating technology that provides 75% light transmittance. The reflected text can be read up to 10'/3m away.
When using a teleprompter to record videos, your camera need to shoot through the coated one-way mirror glass, thus the glass's color deviation degree holds a powerful sway on image quality. Some teleprompters with poor coated glass will cause blurred picture and serious color deviation.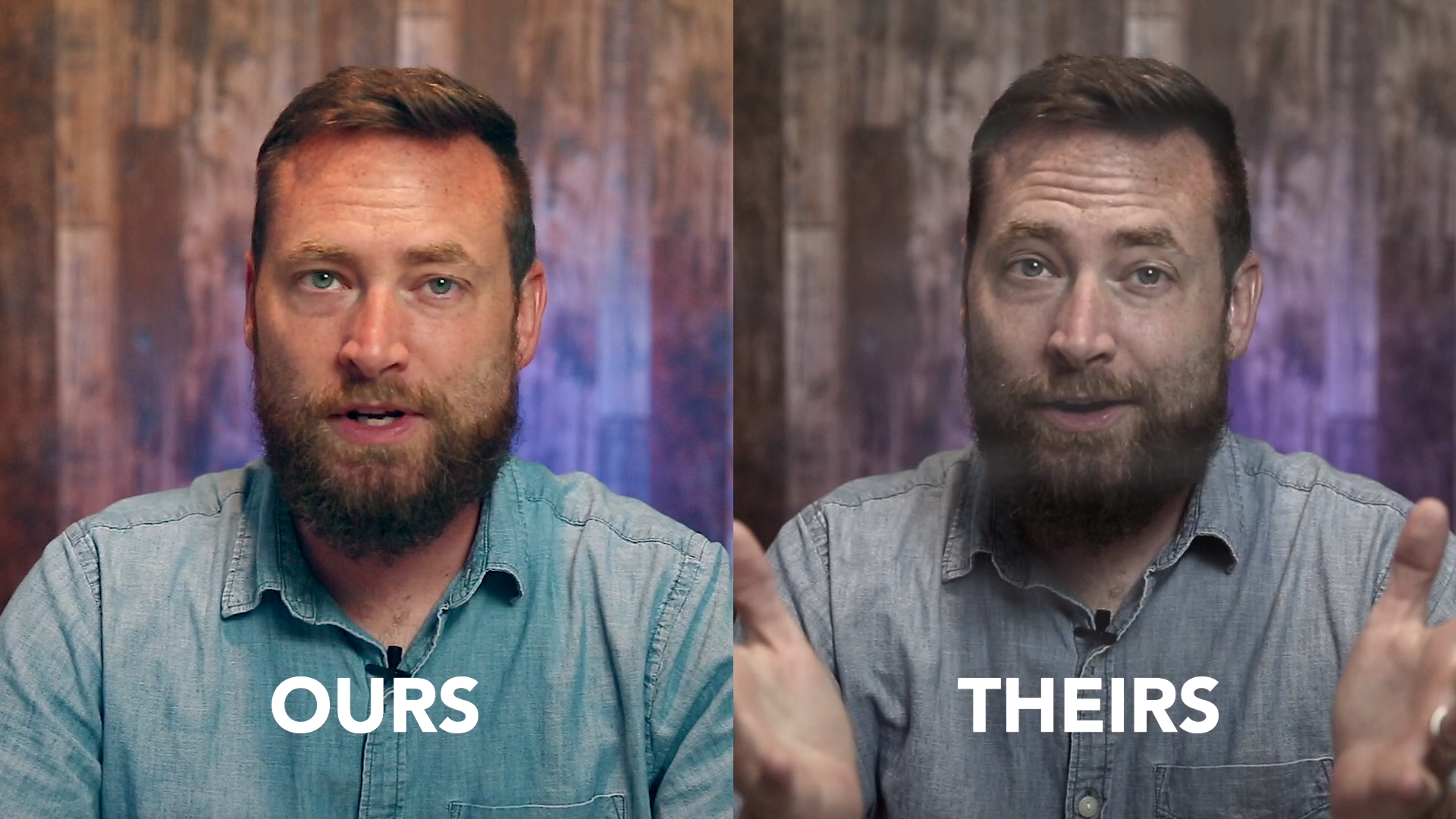 Picture Quality with NEEWER Teleprompter VS Other Teleprompter

Thanks to innovative coating technology and premium material, NEEWER teleprompters can minimize color deviation of glass and render vivid original color.
Apps and remote controls are required to help teleprompters control text play speed for video shooting. You can also use them to change background brightness, adjust font size, or speed down to make texts more legible.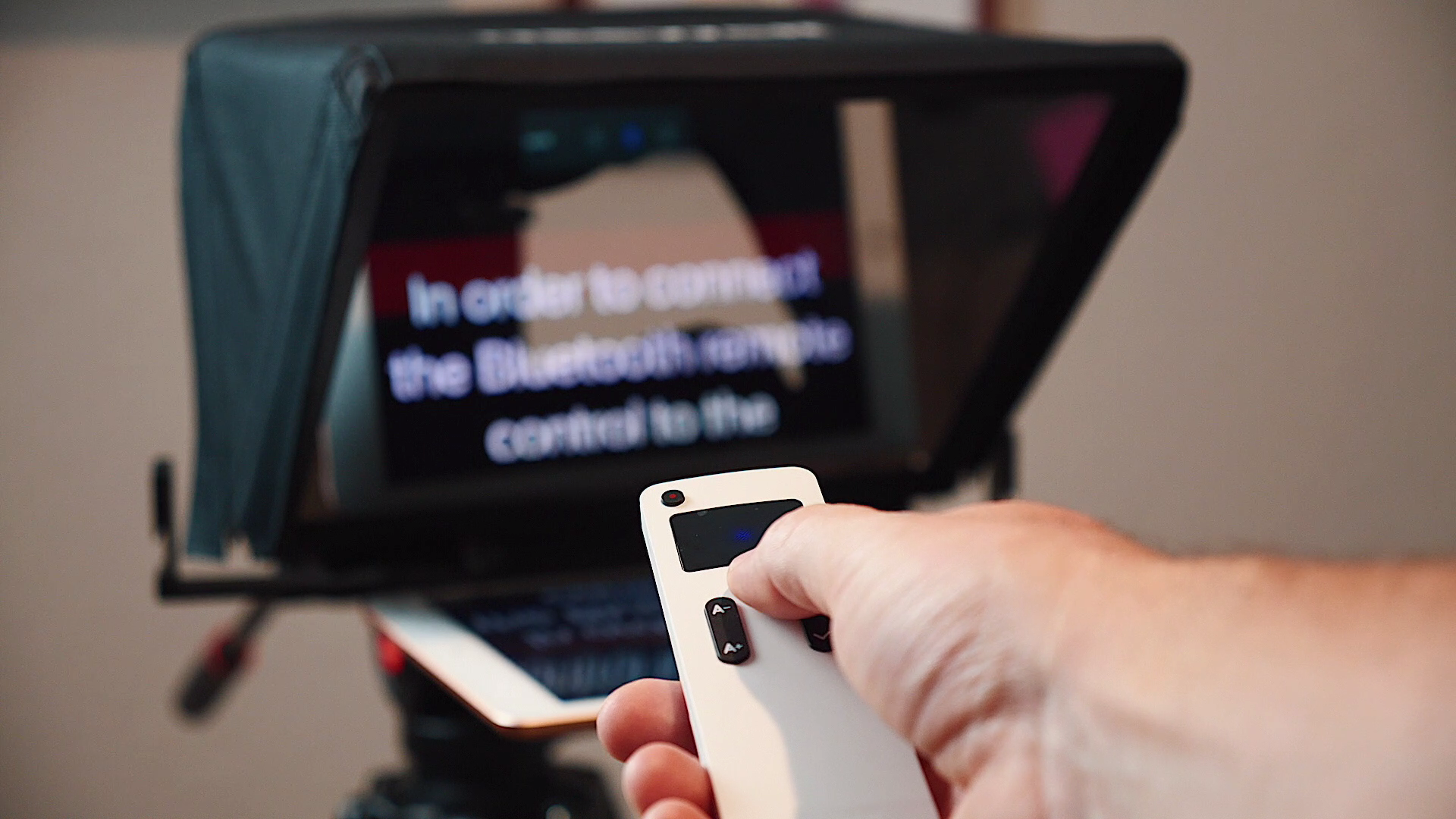 NEEWER RT-110 Teleprompter Remote
NEEWER teleprompter supports smart control with the included remote and the NEEWER Teleprompter App. Download the NEEWER Teleprompter App in the App store on your phone or other devices and install. Then connect the remote control to the App via Bluetooth. Copy texts to be played into the App, and then you can control the texts to play or pause, speed up or down, and turn pages with the remote.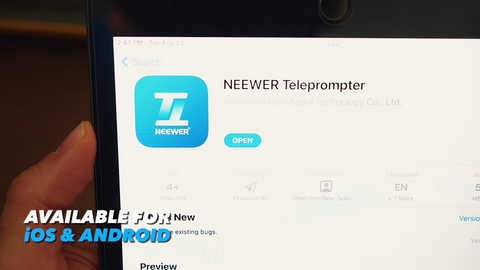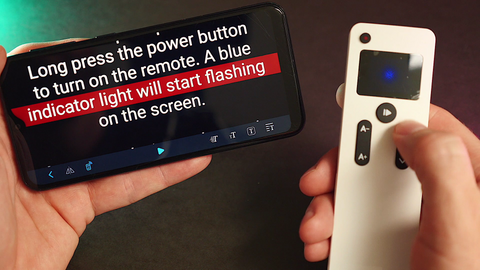 As the times advances, video filming is no longer limited to professional camcorders and cameras. A great high definition video clip can be made single-handedly by a smartphone. Therefore, a litmus test for different teleprompters is their ability to adapt to various shooting devices.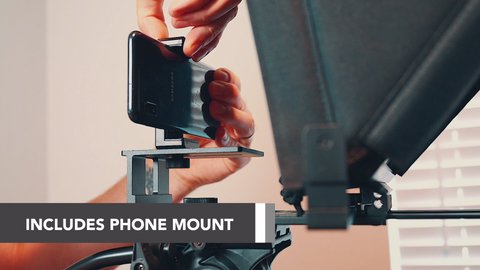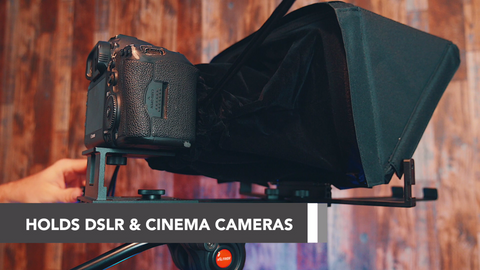 With adjustable lens hood and phone holder, NEEWER teleprompters can support various models of smartphone, tablets, and cameras of different sizes to film, even for wide angle lens filming (Only NEEWER X17 allows for wide angle lens of 18mm maximum focus length). With the wide field of view provided, there will be no blocked corners when recording.
Simple Assembly and Easy to Carry
To address the assembly and transport difficulties common to traditional teleprompters, the latest generation of teleprompters is upgraded with all-in-one integrated structure and better materials for simple assembly and easy carrying, making teleprompters equally applicable for outdoor shooting and interview.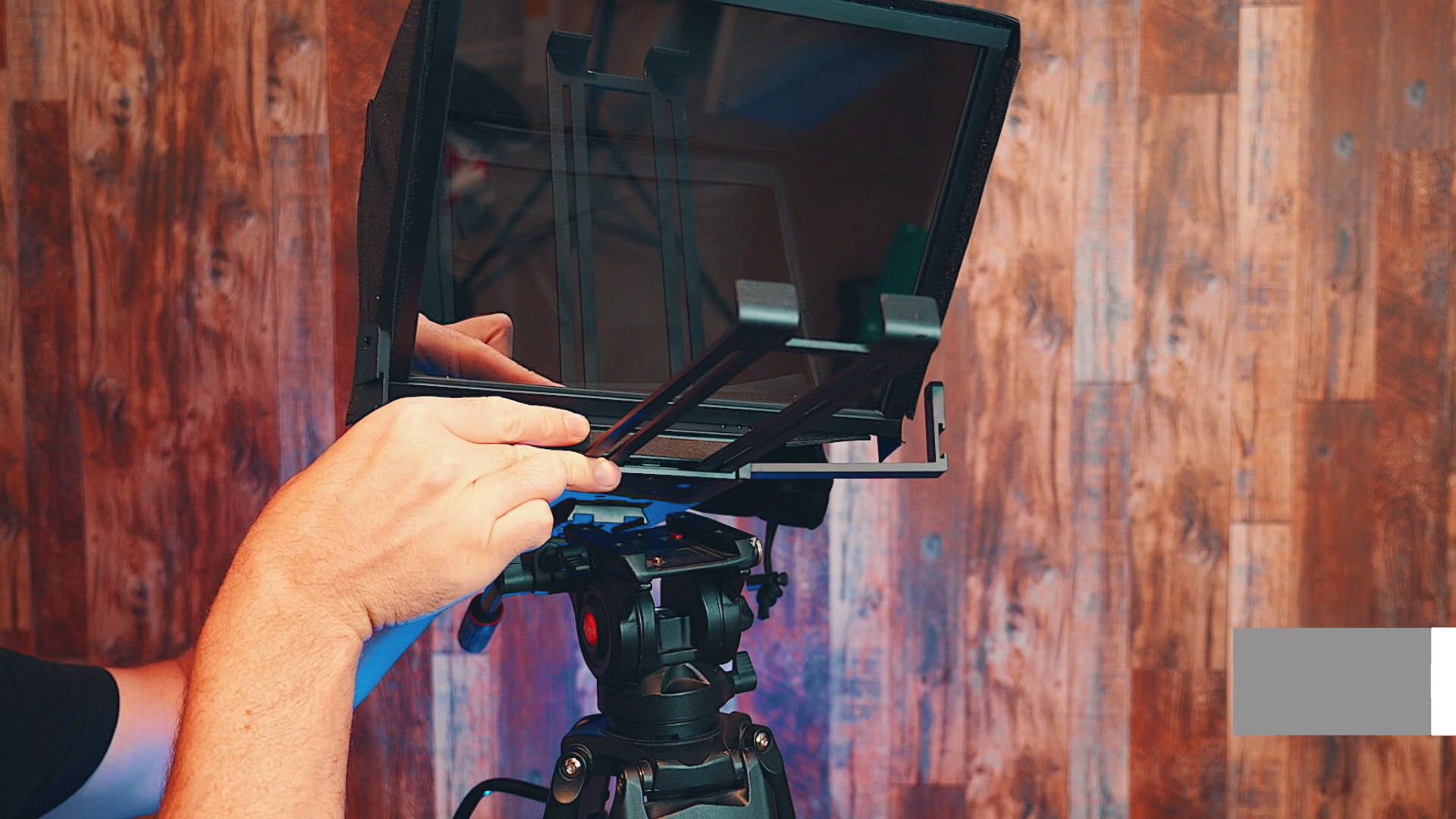 NEEWER All in One Collapsible Teleprompter

One such example is NEEWER X14 portable and collapsible teleprompter. Whether for speech delivering, online course teaching, or tutorial recording, simply mount the teleprompter on a tripod via its bottom 1/4"/3/8"-threaded socket, then put on your camera or phone and connect to a tablet to start filming. No assembly required, easy to use.
Multiple Mounts to Connect
Like text prompts, sound pickup and lighting are essential elements of video recording. One factor to consider when purchasing a teleprompter is whether it comes with standard mounts to install microphone and video lights, to get three elements in one solution and greatly save time and space.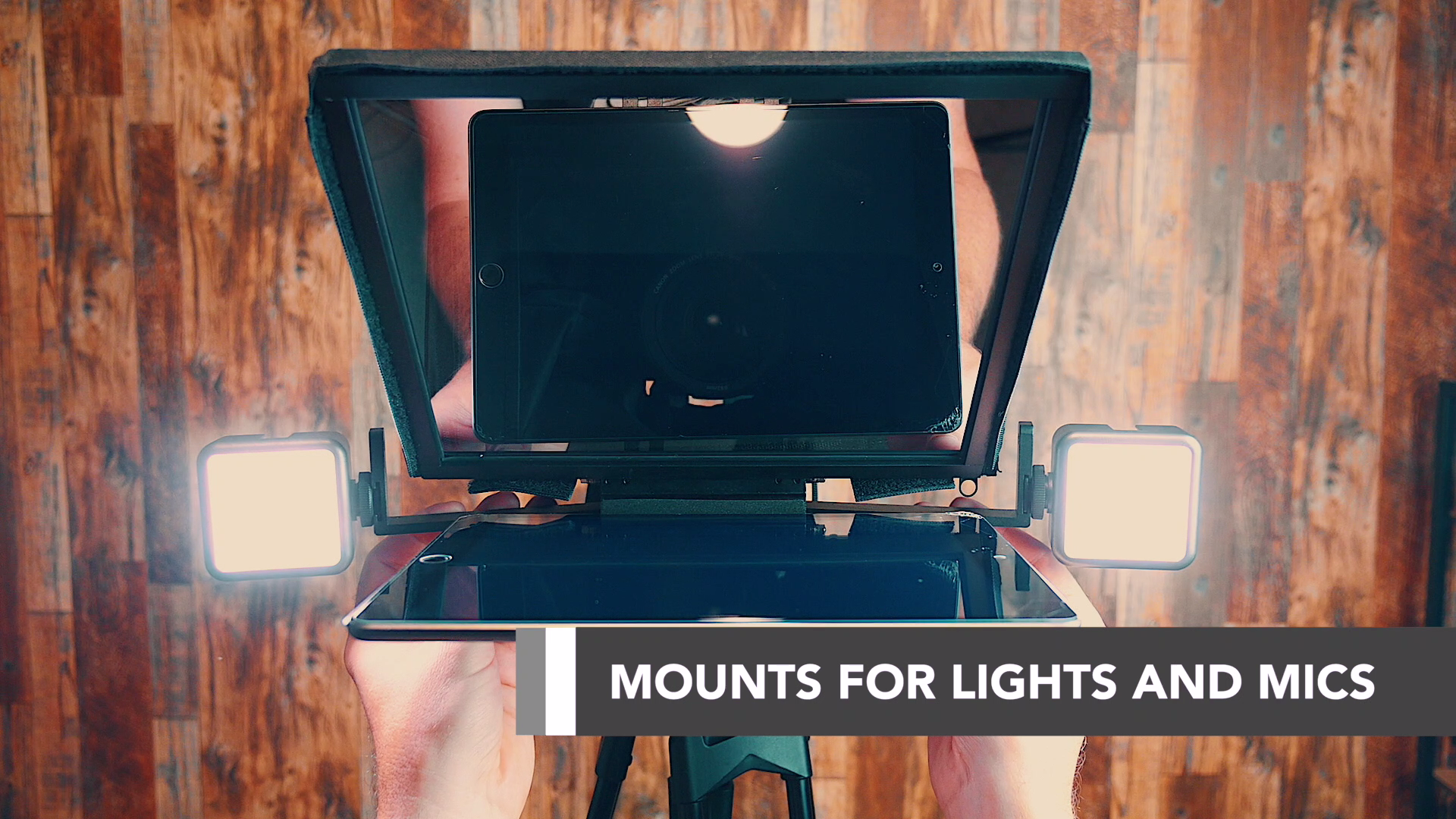 NEEWER teleprompters are designed with double cold shoe brackets and 1/4"-threaded screw holes on both sides to mount camera, tablet, microphone, LED video light and other accessories, combing all you need for video recording in one gadget.
Which NEEWER teleprompter suits you best for different purposes
For a committed vlogger, a compact and easy-to carry NEEWER X10 teleprompter is a good choice for you. Lightweight and compact, it easily fits in your backpack to carry around. With a tripod stand, it works with your phone and tablet to automatically prompt text, well suited for video recording on the go.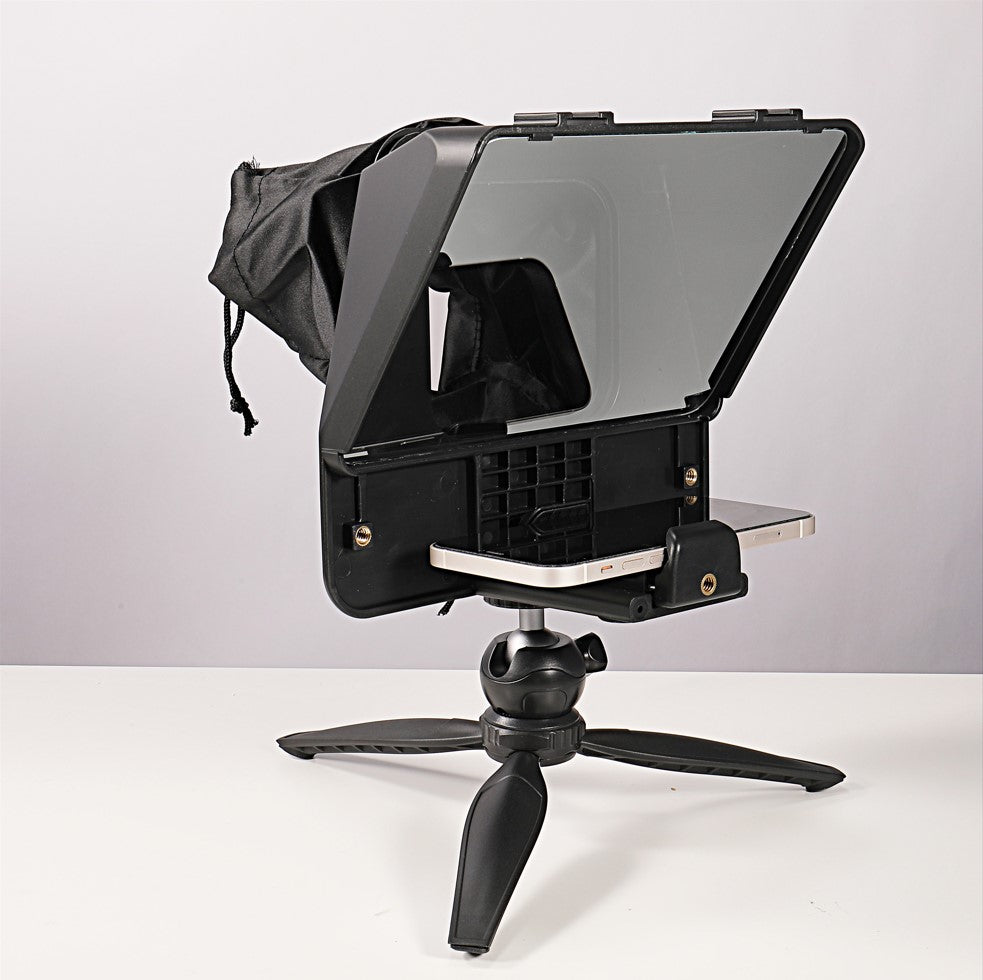 NEEWER X10

If you are a makeup influencer or a tech influencer and need to learn a ton of product information before every live broadcast, then you'll definitely love a NEEWER X12 or X14 teleprompter. It clearly presents the information you need to know when you're streaming, never forgetting any details.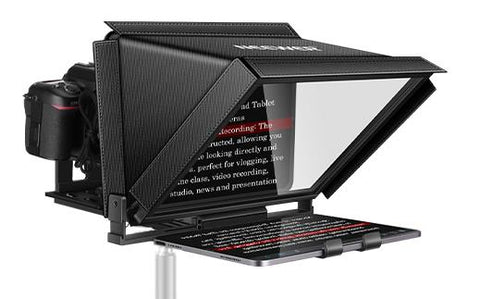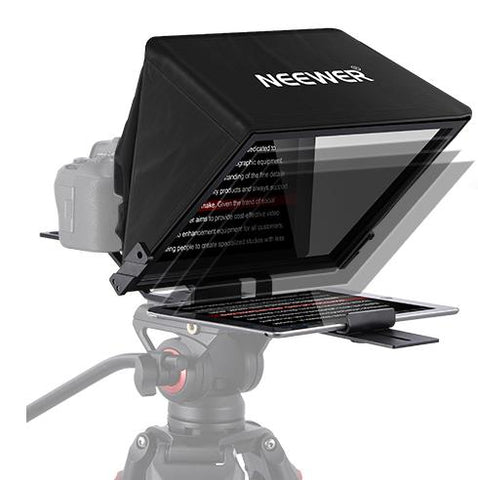 Tutorial Recording and Online Speech Delivering
A teleprompter is indispensable for online meeting, press conference, and campaign speech, etc to help speakers with better performance. Pairing with remote control and NEEWER Teleprompter App, NEEWER X14 Pro Teleprompter achieves wireless control and adjusts text playing speed with ease.
Talk Show Host and Interviewer
NEEWER X17 features 17-inch big screen made of coated glass with 71% light transmittance, allowing speakers to clearly read script from up to 13ft/4m away, well suited for all sorts of professional video studio with clearly-and-smoothly-presented lines.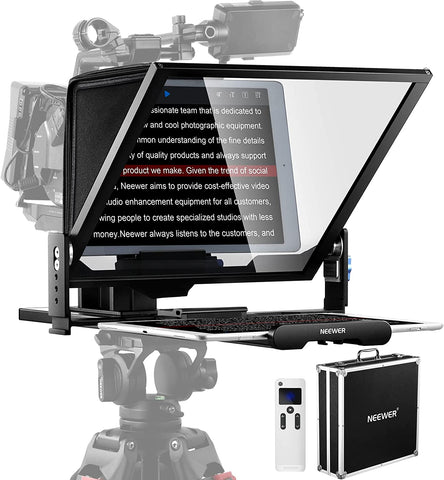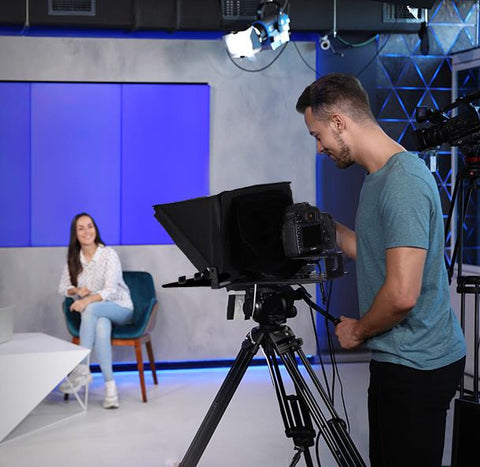 If you already know your way around video recording and own a teleprompter before learning about NEEWER, but you can't seem to control how fast the script plays, now all you need is a NEEWER RT-110 remote control to work with the NEEWER Teleprompter App to perfectly control the teleprompter you own. Use it to easily pause, speed up or down, and turn pages for text playing.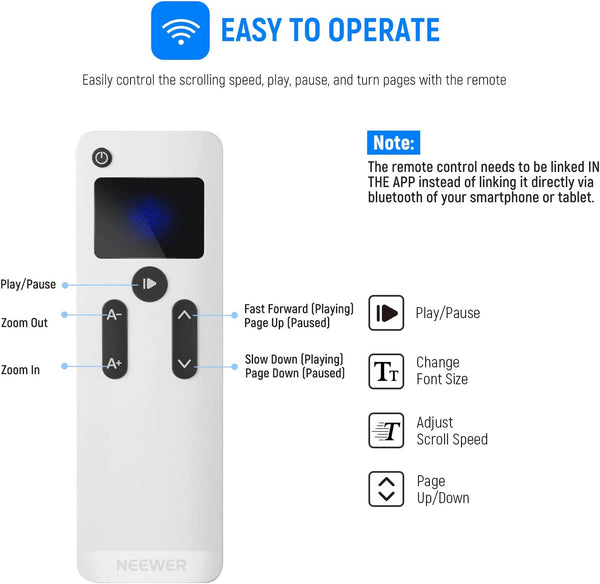 About NEEWER
Founded in 2011, NEEWER is a multinational company integrating design, R&D, manufacturing and sales. Its headquarters is based in Shenzhen, China, with branches and subsidiaries established in the United Kingdom, Germany, and mainland China (Shenzhen, Chengdu and Hefei). The company was accredited as a national high-tech enterprise in 2020.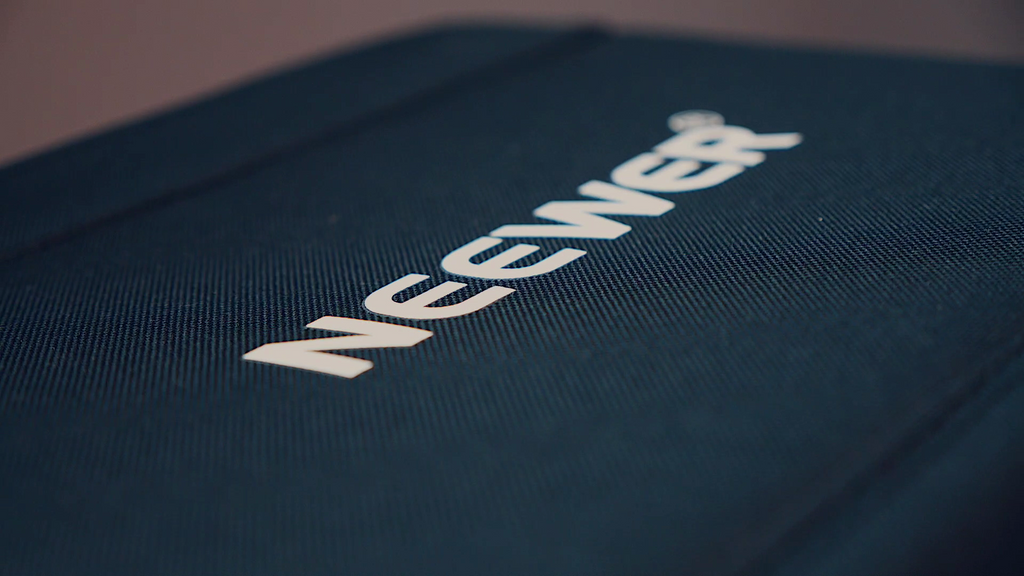 As a world-renowned brand of photographic equipment, NEEWER focuses on the development of software and equipment relating to photography, live streaming and videos in the spirit of providing pro-level quality products at affordable prices. It has a wide range of product line-ups, including photography lighting equipment, such as: video lights, flashes and ring lights; as well as video recording equipment, like: monitors and microphones; auxiliary light control accessories, notably soft boxes, tripods, lenses and filters, innovative Smartphone apps and more. It has succeeded in forming a complete social, commercial, and photographic ecosystem.